Spinal Cord Injury
What is a Spinal Cord Injury?
Your brain and spinal cord are responsible for controlling your bodily functions. The spinal cord communicates messages to and from the brain and to all parts of the body- muscles, organs and skin.
If the spinal cord is damaged, some of the messages or impulses may be interrupted which can lead to partial or complete loss of movement or sensation in your body below the level of the injury. Spinal cord injury can be divided into 2 types of injury:
Complete-causes permanent damage to the area of the spinal cord that is affected therefore there will be no function below the level of the injury.
Incomplete-refers to partial damage of the spinal cord. The ability to move and sensation (feeling) depends on the severity of the injury
Symptoms of a Spinal Cord Injury
These symptoms can vary from person to person and depends on the level of damage and severity:
Loss of movement and weakness
Loss of sensation/feeling in parts of the body (reduced ability to feel heat, cold, touch)
Pain
Muscle spasms
Difficulty breathing
Loss of bladder/bowel control
Low mood/depression
How our Physiotherapy helps with Spinal Cord Injury
Everyone with a spinal cord injury presents with different symptoms and rehabilitation requirements. At Neurotherapy Worx we can help to:
Provide therapy to help improve strength and movement
Balance re-education
Gait re-education
Functional electrical stimulation (FES)
Set up exercise/gym programme
Assessment and provision of suitable aids to improve independence
Sensory stimulation exercises
Provision of stretches and a stretching programme to help maintain range of movement
Breathing exercises
Education on increasing your independence with transfers
Input at home to problem solve potential issues that may arise at home in order to help improve independence
Referral to other services such as orthotics (Splinting/support), wheelchair services, driving assessment centre (if required)
How Does Neurotherapy Treatment Work?
We hold a brief conversation with you about what problems you struggle with and how you need help
We capture your personal details, discuss the costs and timings and arrange an appointment
During your first appointment, you share your goals with us and we conduct a physical assessment
We work with you to build a personalised treatment plan, during a scheduled period of intervention
We may prescribe some exercises to help you to address weakness, move more efficiently and improve your quality of life
We regularly review your progress and adjust your goals as you make improvements

Patient Centric
Motivational, personalised and tailored care, based on your individual goals and fully adapted to your abilities
Multi Skilled Team
Our expert team work together when required, fully communicating to deliver the fastest and best outcomes
Fully Experienced
With extensive, hands on practical career experience of working in hospitals, clinics and the community
Why Trust Us for Your Treatment?
Qualified Specialists
Fully HCPC, CSP, Physio First, CPD, DBS, BOBATH accredited with proof of up date memberships upon request

Innovative Therapies

By staying ahead of cutting edge industry treatments, we bring you new and unique support and options
Trust Us with your Data
We've invested in the latest, GDPR compliant IT systems for accurate patient record keeping

Neurological Problems We Help With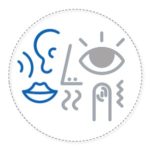 Neurological Conditions We Support
• Alzheimer's Disease
• Balance Problems
• Brain Injury
• Brain Tumours
• Cerebral Palsy
• Dementia
• Functional Neurological Disorder
• Guillain-Barré Syndrome
• Hereditary Ataxias
• Motor Neurone Disease
• Multiple Sclerosis
• Muscular Dystrophy
• Parkinson's Disease
• Peripheral Neuropathy
• Spinal Deformity and Injury
• Stroke
What Does Tailored Care Mean?
A Hands on Treatment Plan
Your treatment plan evolves around you – Entirely bespoke way of adapting movements
Incremental Goals
Small goals are adapted as your personalised treatment plan evolves and incremental goals are achieved
Your Confidence Levels
Supportive equipment is adapted to you and your individual confidence levels, abilities and goals
Your Own Personal Motivations
Based on goals that each individual person is actually motivated to achieve
Contact Our Expert Neurotherapy Team