Immersive Therapy
Immersive therapy is a virtual reality setting where individuals can experience engaging and motivating rehabilitation in order to help improve their functional outcomes. This can be used as part of an individual's rehabilitation process in order to help improve the effectiveness of their neurological rehabilitation.
In an Immersive room, projectors put an interactive scene on three walls and the floor. There are many choices of scenes for all ages and abilities. The interactive scenes are changeable.
Immersive therapy can help in the following ways:
Help to work on balance and coordination
Help to work on cognition and memory
Help improve sensory stimulation
Help reduce anxieties and problem solve in 'virtual' situations to be more prepared for a 'real life' situation or experience
Help with relaxation
Sessions tend to be 30 minutes per time. An interactive programme will be set up by your therapist for you to complete with a review date to either progress or change according to your aims/goals.
For further information please contact us.
How Does Neurotherapy Treatment Work?
We hold a brief conversation with you about what problems you struggle with and how you need help
We capture your personal details, discuss the costs and timings and arrange an appointment
During your first appointment, you share your goals with us and we conduct a physical assessment
We work with you to build a personalised treatment plan, during a scheduled period of intervention
We may prescribe some exercises to help you to address weakness, move more efficiently and improve your quality of life
We regularly review your progress and adjust your goals as you make improvements

Patient Centric
Motivational, personalised and tailored care, based on your individual goals and fully adapted to your abilities
Multi Skilled Team
Our expert team work together when required, fully communicating to deliver the fastest and best outcomes
Fully Experienced
With extensive, hands on practical career experience of working in hospitals, clinics and the community
Why Trust Us for Your Treatment?
Qualified Specialists
Fully HCPC, CSP, Physio First, CPD, DBS, BOBATH accredited with proof of up date memberships upon request

Innovative Therapies

By staying ahead of cutting edge industry treatments, we bring you new and unique support and options
Trust Us with your Data
We've invested in the latest, GDPR compliant IT systems for accurate patient record keeping

Neurological Problems We Help With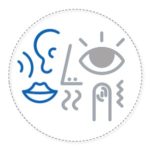 Neurological Conditions We Support
• Alzheimer's Disease
• Balance Problems
• Brain Injury
• Brain Tumours
• Cerebral Palsy
• Dementia
• Functional Neurological Disorder
• Guillain-Barré Syndrome
• Hereditary Ataxias
• Motor Neurone Disease
• Multiple Sclerosis
• Muscular Dystrophy
• Parkinson's Disease
• Peripheral Neuropathy
• Spinal Deformity and Injury
• Stroke
What Does Tailored Care Mean?
A Hands on Treatment Plan
Your treatment plan evolves around you – Entirely bespoke way of adapting movements
Incremental Goals
Small goals are adapted as your personalised treatment plan evolves and incremental goals are achieved
Your Confidence Levels
Supportive equipment is adapted to you and your individual confidence levels, abilities and goals
Your Own Personal Motivations
Based on goals that each individual person is actually motivated to achieve
Contact Our Expert Neurotherapy Team