Information about our neurological physiotherapy rehabilitation service for Case Managers and Solicitors
Neurotherapy Worx provides specialist rehabilitation services on behalf of case managers and solicitors in North West England.
We have a wide range of experience and expertise in treating adults with a neurological injury or condition and people with complex rehabilitation needs. We accept referrals for all stages of the rehabilitation process.
Benefits for Case Managers and Solicitors using our service
We have extensive experience of working with case managers
We provide high quality reports and regular progress reports
Able to provide treatment within a clinic setting, home visit, hydrotherapy setting.
Provision of patient centred, goal orientated rehabilitation
Able to integrate rehabilitation into sports and leisure settings.
Work closely with members of the multi-disciplinary team (MDT)
Provision of training to support workers and family members in order to establish a 24 hour approach to management of the patient.
Able to provide assessment and treatment with a new functional electrical stimulation (FES) device.
Access to and ability to refer to orthotists for provision of splinting equipment and/or lycra garments on behalf of your client.
Use of modern rehabilitation technologies to help influence recovery.
Postural management
Following a neurological physiotherapy assessment, we will complete and provide a detailed report outlining treatment recommendations and costs. We will formulate treatment goals with your client and have timescales for review of these. We will also provide any details with regards to recommended equipment and costs.
For further information or to find out how we can help, please contact us at

[email protected]

or on 07821210231
How Our Therapy Helps You
All of our treatment plans focus on restoring independence to our patients. Therapy can be multi-disciplinary where required and is individually tailored. We create home exercise programmes and deliver training to family and support workers – educating them to help you manage your condition.
Our 'hands on' therapy approach helps to improve movement, sensation, balance and function which will help increase your independence and quality of life. We can provide appropriate exercises tailored to your needs and/or set up a gym routine. There may be alternative activities such as horse riding, cycling or skiing that you would like to return to or try. We can help assess and provide advice and input for you so that you can safely return to completing these activities.
We have innovative therapies such as immersive and non-immersive virtual reality therapies. These therapies can help influence recovery through virtual stimulation while focusing on increasing activity and independence. These therapies can challenge movement, strength, balance, coordination, sensation, attention and cognition.
At Neurotherapy Worx we have access to aquatic therapy (hydrotherapy) where we can assess and set up a plan of exercise (and relaxation) in the water. A period of aquatic therapy can be provided within your rehabilitation plan and/or set up for you to complete with a family member/s or carers with regular reviews and progression of exercises within your programme.
We have access to a new Functional electrical stimulation (FES) device which can help you if you have problems with foot drop (lower limb weakness) due to neurological injury. FES can help improve the efficiency of your walking so that it is less effortful. Once set up, this device is very user friendly and can help improve the quality of your walking.
How Does Neurotherapy Treatment Work?
We hold a brief conversation with you about what problems you struggle with and how you need help
We capture your personal details, discuss the costs and timings and arrange an appointment
During your first appointment, you share your goals with us and we conduct a physical assessment
We work with you to build a personalised treatment plan, during a scheduled period of intervention
We may prescribe some exercises to help you to address weakness, move more efficiently and improve your quality of life
We regularly review your progress and adjust your goals as you make improvements

Patient Centric
Motivational, personalised and tailored care, based on your individual goals and fully adapted to your abilities
Multi Skilled Team
Our expert team work together when required, fully communicating to deliver the fastest and best outcomes
Fully Experienced
With extensive, hands on practical career experience of working in hospitals, clinics and the community
Why Trust Us for Your Treatment?
Qualified Specialists
Fully HCPC, CSP, Physio First, CPD, DBS, BOBATH accredited with proof of up date memberships upon request

Innovative Therapies

By staying ahead of cutting edge industry treatments, we bring you new and unique support and options
Trust Us with your Data
We've invested in the latest, GDPR compliant IT systems for accurate patient record keeping

Neurological Problems We Help With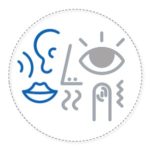 Neurological Conditions We Support
• Alzheimer's Disease
• Balance Problems
• Brain Injury
• Brain Tumours
• Cerebral Palsy
• Dementia
• Functional Neurological Disorder
• Guillain-Barré Syndrome
• Hereditary Ataxias
• Motor Neurone Disease
• Multiple Sclerosis
• Muscular Dystrophy
• Parkinson's Disease
• Peripheral Neuropathy
• Spinal Deformity and Injury
• Stroke
What Does Tailored Care Mean?
A Hands on Treatment Plan
Your treatment plan evolves around you – Entirely bespoke way of adapting movements
Incremental Goals
Small goals are adapted as your personalised treatment plan evolves and incremental goals are achieved
Your Confidence Levels
Supportive equipment is adapted to you and your individual confidence levels, abilities and goals
Your Own Personal Motivations
Based on goals that each individual person is actually motivated to achieve
Contact Our Expert Neurotherapy Team