Remote physiotherapy appointments
At Neurotherapy Worx, we now offer video consultations. Due to the current climate with the Covid-19 pandemic, we have made some additional changes to the way we can now offer our physiotherapy services. If you would prefer to stay at home, but yet still feel that you require some expert advice or therapy as an initial starting point or even to keep up with your current progress then a video consultation may work for you.
Benefits of private physiotherapy via a video consultation are:
No need for face to face treatment as the physiotherapy session can be completed via video link
Session can be completed within the comforts of your own home
Exercises can be adapted to your home environment
We can assess the way you complete some functional activities and provide advice where needed
Reduced cost compared to face to face treatment
How does a physiotherapy video appointment work?
If you are interested in booking a remote/online physiotherapy appointment please email us at [email protected] or call us on 07821210231. We will have a brief discussion with you prior to booking an appointment in order to ensure we feel that this is the right thing for you before booking a date and time for your online appointment.
We will email you a link to for the physiotherapy session along with a reminder of the date and time of your appointment. At the time of your appointment, click on the link and this will take you to the Neurotherapy Worx 'room' where we can begin the therapy session. The room will be locked by the treating therapist therefore being private and secure.
The session will last approximately 1 hour.
Depending on what your goals/aims are we may focus on some or all of the following:
Exercises to help improve strength and balance
Exercises to help improve range of movement
Exercises to help improve posture and alignment
Help to work on functional tasks around your home and advice on how you can improve on how you carry out these tasks.
Covid-19 update and our services
We are pleased to announce that we are now able to resume some of our services
Your safety remains our priority which is why we are implementing infection control guidance and use of Personal Protection Equipment (PPE), as instructed by government guidelines. This is to ensure that the risk of you getting an infection while you are having rehabilitation is as low as possible.
We have made changes to how we operate and have implemented some new procedures before and during your assessment/treatment in order to maintain safety to you (the patient), your family and carers, and our staff.
Prior to a face to face assessment we will complete a video consultation in order to take your basic details and a history of your condition or injury. NOTE: If you are not able to complete a video consultation then we will take as much information as possible via a phone call/conversation.
During the video consultation we will complete a risk assessment to take details of any Covid-19 infection history or symptoms that you may have experienced. We need to take this information in order to ensure that you are not displaying any symptoms prior to a face to face visit. We will discuss our procedures with regards to PPE during each visit. We will then arrange a face to face appointment date (if we are both in agreement with a face to face appointment)
On a face to face assessment (either home or clinic) we will ask you to sign a consent form to acknowledge the risk of Covid-19 and face to face treatment (albeit low) and that you will inform us if you develop any symptoms during your period of therapy/treatment with us.
What Is Neurological Physiotherapy?
We assess and treat patients with a neurological injury or condition, resulting from damage to the brain, spinal cord or extremities of the body.  Our patients may experience weakness in their limbs, body or face. Aims of treatment is to overcome motor deficits in order to improve active movement and function. This is done through specialist handling/ facilitation, which encourages 'normal movement' patterns and therefore enables more efficient movement.
Conditions We Treat
We treat a variety of neurological conditions such as Stroke, Parkinson's disease, Brain injury and Multiple sclerosis. Our specialist neurological physiotherapists are experts in analysing 'normal' and 'abnormal' movement patterns. Neurological physiotherapists have a wide knowledge of how the body and nervous system works in order to be able to help influence and aid recovery.
In conditions such as Stroke and Brain Injury, the area of damage to the brain can result in a disruption in normal function and movement. Through specialist handling and influencing the right movement patterns, we can help improve your mobility and recovery.
Some neurological conditions can be progressive in nature. As a condition develops your symptoms may worsen over time. This includes conditions such as Multiple sclerosis and Parkinson's disease (along with others). As experienced neurological physiotherapists, we can help delay/slow down physical deterioration by providing specialist input to help maintain your mobility and independence for as long as possible. We are experienced in knowing how to treat and manage problems associated with neurological injury.
We can empower individuals throughout their rehabilitation process in order to help achieve goals and improve quality of life following a neurological injury or condition. Every person is different which is why we assess and treat each person on an individual basis in order to develop a tailored programme to your needs, providing regular reviews where and when necessary.
How Our Therapy Helps You
All of our treatment plans focus on restoring independence to our patients. Therapy can be multi-disciplinary where required and is individually tailored. We create home exercise programmes and deliver training to family and support workers – educating them to help you manage your condition.
Our 'hands on' therapy approach helps to improve movement, sensation, balance and function which will help increase your independence and quality of life. We can provide appropriate exercises tailored to your needs and/or set up a gym routine. There may be alternative activities such as horse riding, cycling or skiing that you would like to return to or try. We can help assess and provide advice and input for you so that you can safely return to completing these activities.
We have innovative therapies such as immersive and non-immersive virtual reality therapies. These therapies can help influence recovery through virtual stimulation while focusing on increasing activity and independence. These therapies can challenge movement, strength, balance, coordination, sensation, attention and cognition.
At Neurotherapy Worx we have access to aquatic therapy (hydrotherapy) where we can assess and set up a plan of exercise (and relaxation) in the water. A period of aquatic therapy can be provided within your rehabilitation plan and/or set up for you to complete with a family member/s or carers with regular reviews and progression of exercises within your programme.
We have access to a new Functional electrical stimulation (FES) device which can help you if you have problems with foot drop (lower limb weakness) due to neurological injury. FES can help improve the efficiency of your walking so that it is less effortful. Once set up, this device is very user friendly and can help improve the quality of your walking.
How Does Neurotherapy Treatment Work?
We hold a brief conversation with you about what problems you struggle with and how you need help
We capture your personal details, discuss the costs and timings and arrange an appointment
During your first appointment, you share your goals with us and we conduct a physical assessment
We work with you to build a personalised treatment plan, during a scheduled period of intervention
We may prescribe some exercises to help you to address weakness, move more efficiently and improve your quality of life
We regularly review your progress and adjust your goals as you make improvements

Patient Centric
Motivational, personalised and tailored care, based on your individual goals and fully adapted to your abilities
Multi Skilled Team
Our expert team work together when required, fully communicating to deliver the fastest and best outcomes
Fully Experienced
With extensive, hands on practical career experience of working in hospitals, clinics and the community
Why Trust Us for Your Treatment?
Qualified Specialists
Fully HCPC, CSP, Physio First, CPD, DBS, BOBATH accredited with proof of up date memberships upon request

Innovative Therapies

By staying ahead of cutting edge industry treatments, we bring you new and unique support and options
Trust Us with your Data
We've invested in the latest, GDPR compliant IT systems for accurate patient record keeping

Neurological Problems We Help With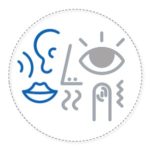 Neurological Conditions We Support
• Alzheimer's Disease
• Balance Problems
• Brain Injury
• Brain Tumours
• Cerebral Palsy
• Dementia
• Functional Neurological Disorder
• Guillain-Barré Syndrome
• Hereditary Ataxias
• Motor Neurone Disease
• Multiple Sclerosis
• Muscular Dystrophy
• Parkinson's Disease
• Peripheral Neuropathy
• Spinal Deformity and Injury
• Stroke
What Does Tailored Care Mean?
A Hands on Treatment Plan
Your treatment plan evolves around you – Entirely bespoke way of adapting movements
Incremental Goals
Small goals are adapted as your personalised treatment plan evolves and incremental goals are achieved
Your Confidence Levels
Supportive equipment is adapted to you and your individual confidence levels, abilities and goals
Your Own Personal Motivations
Based on goals that each individual person is actually motivated to achieve
Contact Our Expert Neurotherapy Team